For those of you that don't know, my tenancy for my house in Bath is ending in a couple of weeks, and my wonderful friend and current housemate, Beth, and I will be moving. Where to? I hear you ask: well, we're still not sure. But we've bought a tent and we'll take it from there.
Beth and I are polar opposites of each other when it comes to collecting physical 'stuff'; she's very minimalistic, whereas I am a huge hoarder. There is clutter in my bedroom that I can't even remember the significance of, yet still seem to have some emotional attachment to. But because we don't know where we'll be moving to, or for how long – and we know we're likely to be living in a, uh, tent… Well, I'm having to be firm with myself on how much actual 'stuff' I can take with me. So, I'm clearing out.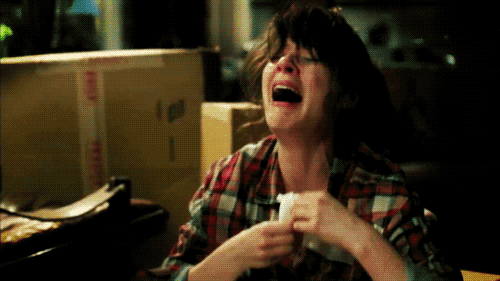 I wanted to write a blog post about all of the interesting things I've found in my bedroom so far, but I've just chosen a couple of them to write about today because it's late and I have a lot of packing to do. Beth and I have been living in this house together for three years now, so I didn't actually think there'd be many surprises. But wow. The underneath of my bed is a treasure trove of well-read Creative Writing textbooks, socks, and cereal bar wrappers. There was a whole draw in one of my cupboards that I'd completely forgotten about, and I somehow managed to discover some kind of weird parallel universe of old matching pyjama sets.
Amongst all of the absolute rubbish, though, I have found a couple of gems that I'd like to share with you. The first: a diary from 2014. This diary is absolutely brimming with weird dreams I'd had – I must've been in a phase of writing them down – so it's been interesting to read through how gloriously disturbed my mind was back then! I was also far more creative than I am with my notebooks now (there are lots of pretty quote pages… I was probably procrastinating.)
As well as those, I found a piece of writing from when I was stuck in Tamworth station on Christmas Eve, waiting for my delayed train home to Manchester. I remember I'd been in this station for hours and there was still no sight of the train. It was getting close to midnight. I was at the end of my tether. Here's a little snippet:
My day has already stretched over sixteen hours. I'd take a quick nap, but I know the minute my eyes close, the train will come. It'll be like that episode of SpongeBob, where he's waiting in the rough end of Bikini Bottom for a bus home, and every time he goes to get a snack, a bus goes past. I think it must've mentally scarred me as a kid. It's all I can think about, staring at the vending machines opposite me. If I go and put a quid in the machine, a train will pull into the station and leave without me, I'm sure of it. The twix isn't worth it.
Another wonderful find is the soft toy I grew up with: Tutu. Tutu is a little pink monster that I used to carry around as a kid. I don't know why she was in my wardrobe or how the hell she got from Bolton to Bath at some point over the last three years without me noticing, but we were happy to be reunited.
There's so much more that I've stumbled across during my 'clearing out' and I am absolutely useless at throwing things away (how am I going to reduce my room into just a few boxes? how?) but I haven't time to write about everything. Stay tuned and keep up to date with the blog to read about the whole process: moving house, living in a tent and, uh… living in a tent.
Things are about to get wild.